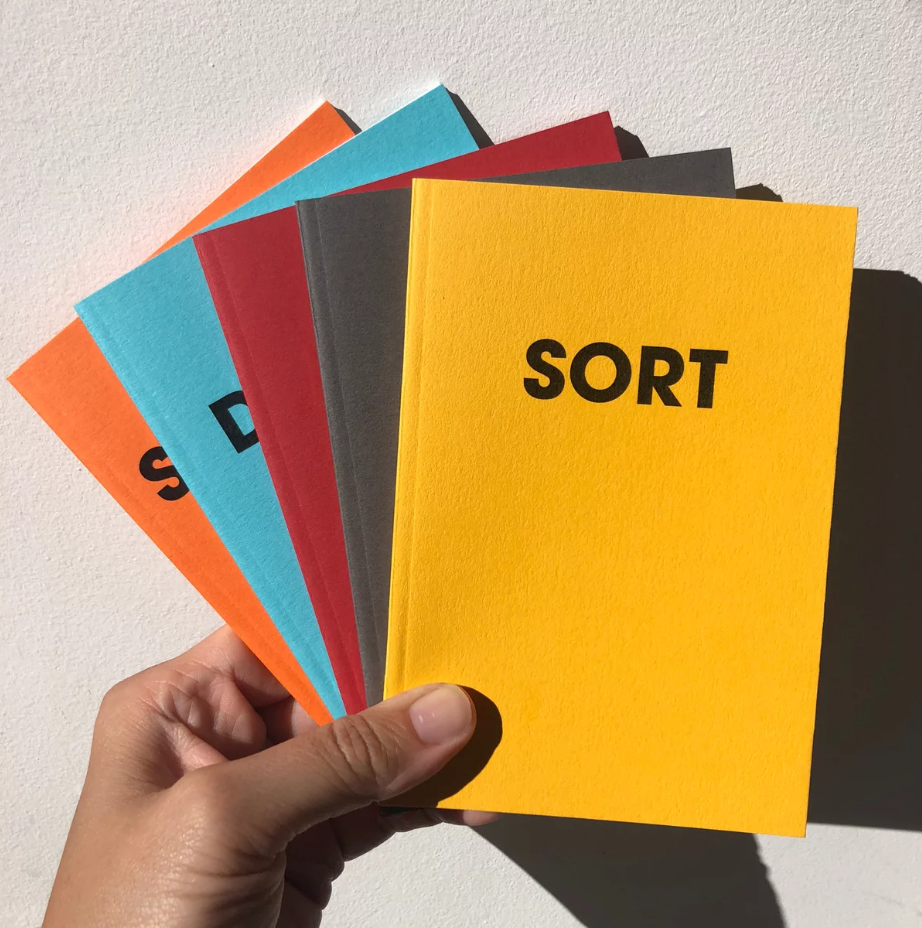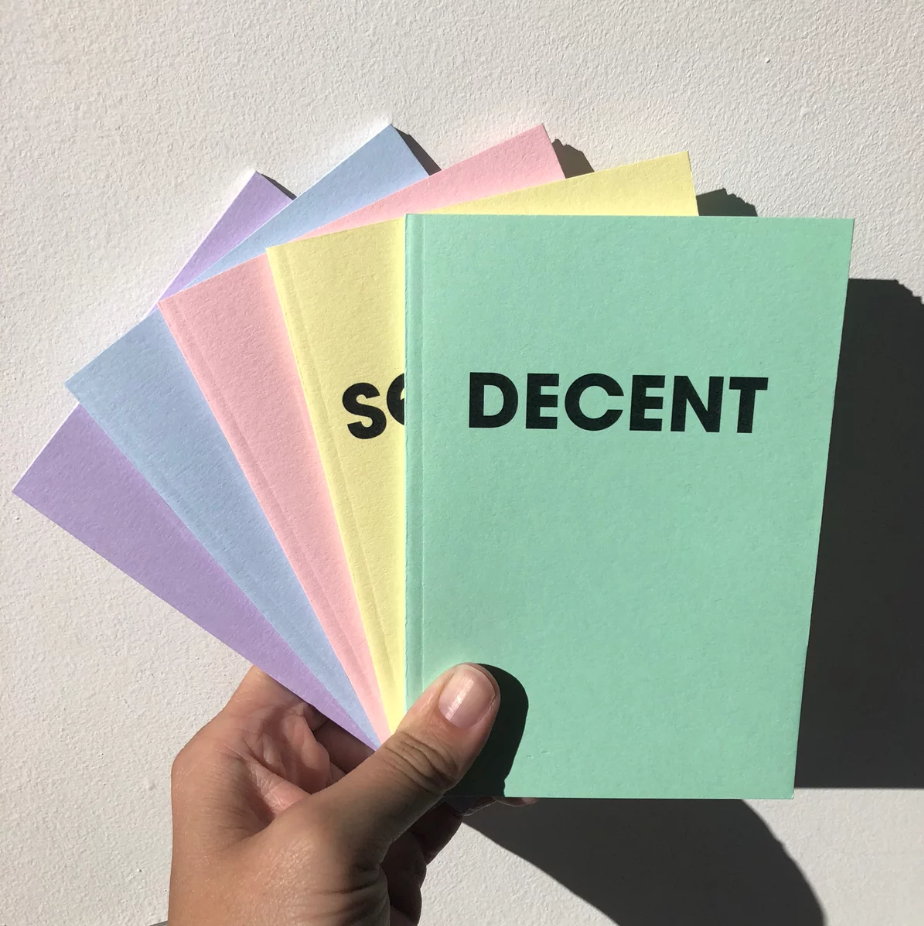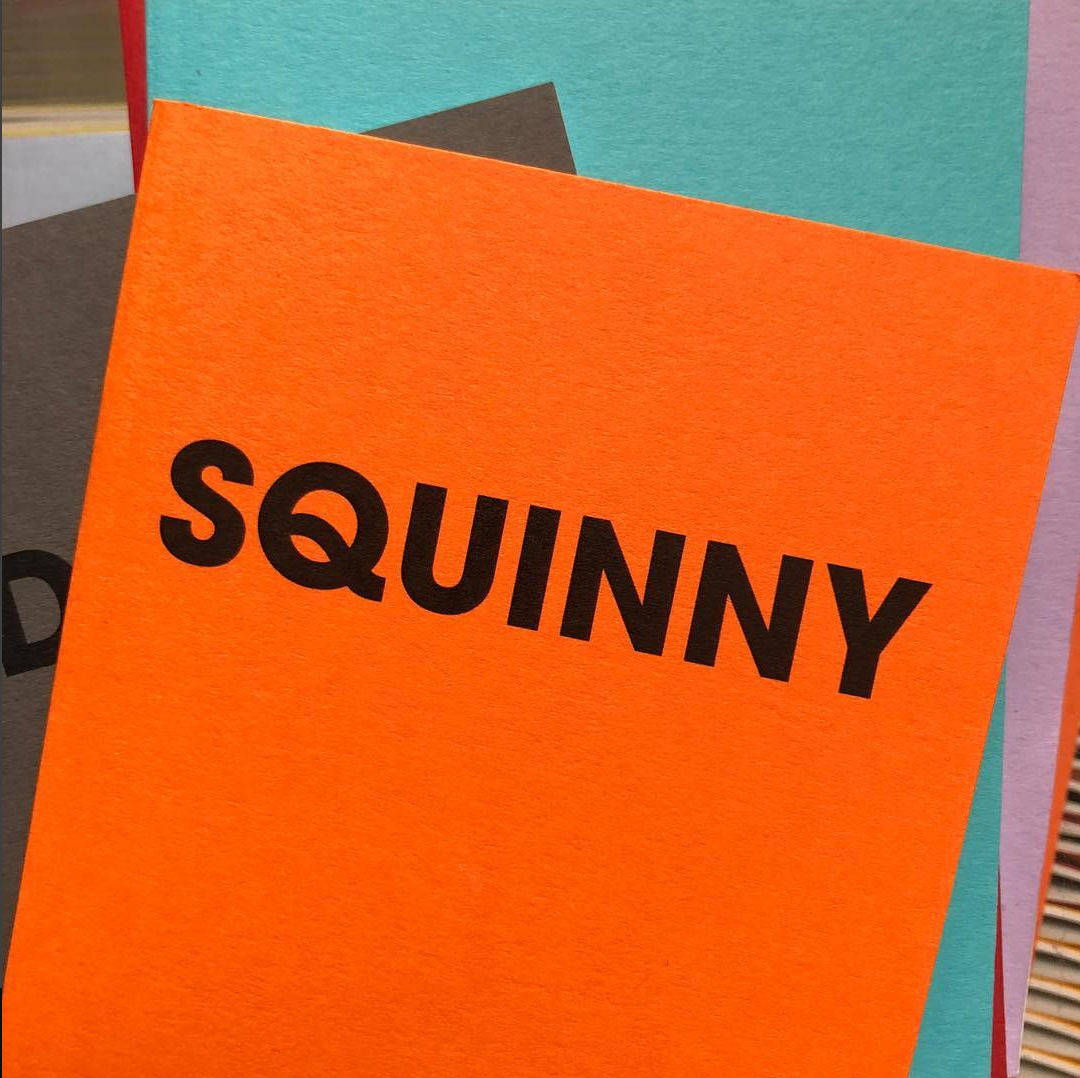 ​​​​​​​
First of many items in the next few weeks - Introducing the 90s Pompey Type range!!
These A6 colorplan notebooks are currently in 5 designs in 10 colours using the beautiful GF Smith Colorplan 270gsm stock with 80gsm recycled plain inside.
Squared off spine, saddle stitched.
Words we used growing up in the 80s/90s in Portsmouth that we still use today.
Currently available in:
DINLO 
SQUINNY 
SORT 
DECENT 
LAKES
Available in 10 colours:
G.F Smith Colorplan 270gsm:
Citrine (SORT) 
Candy Pink (SORT) 
Dark Grey (DINLO) 
Lavender (DINLO) 
Turquoise (DECENT) 
Park Green (DECENT) 
Mandarin (SQUINNY)
Sorbet Yellow (SQUINNY) 
Vermillion (LAKES) 
Azure Blue (LAKES)
Lots more to come in the next couple of weeks in this range we're very excited about!!
Available on the fourandeights Big Cartel